As we are nearing the merriest time of the year, it's a good tradition to look back at yet another 12 months nearly gone by.  
2015 has been rather interesting for enterprise storage. Software Defined Storage (SDS) and Hyper-converged Infrastructure (HCI) technologies have been evolving at a rapid pace and are definitely leaving a mark in an already crowded market space.
The 'new kids on the block' are slowly but steadily gaining more market share. If it is any indication, this year – more than the years before – I've witnessed a growing number of organizations that were seriously considering SDS/HCI as an alternative to traditional enterprise storage arrays.
However, in these situations it has also become pretty evident that organizations are having an extremely difficult time when comparing SDS/HCI platforms to find the one that best fits their needs and criteria. Apart from some good vendor-based information and a few scattered independent resources on the internet, there is still a basic need for a single source that provides information that is both reliable and up-to-date. This is something of a challenge, as most SDS/HCI products tend to add functions and features every few months or so.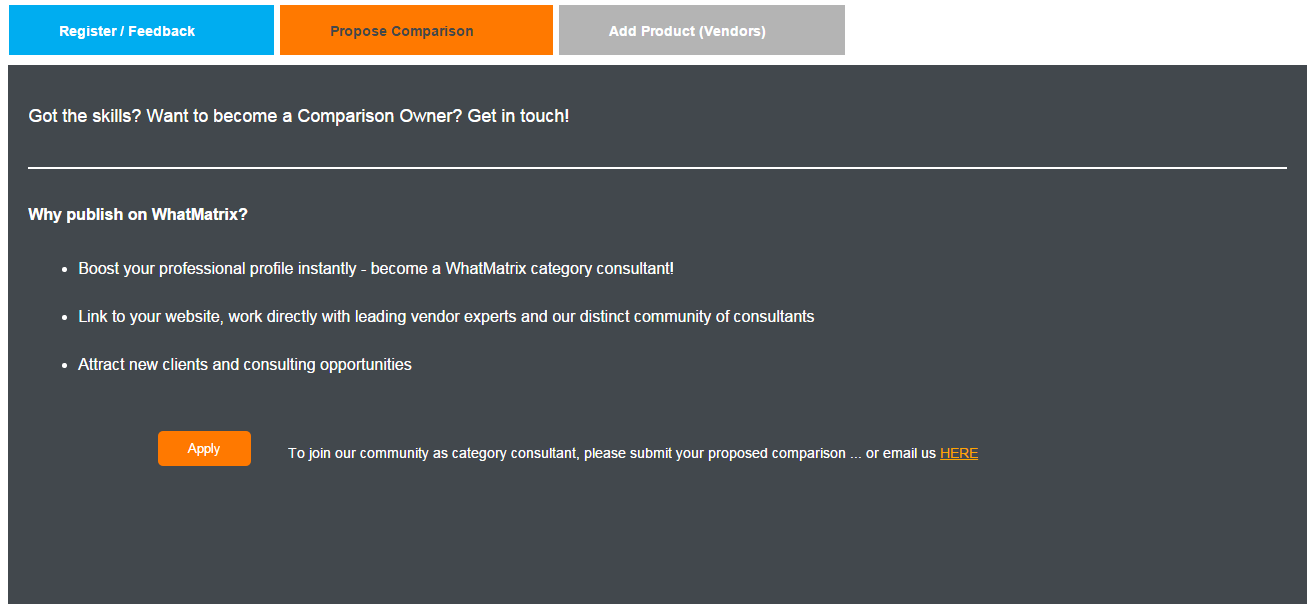 Seeing this need I ventured to collect all the necessary information, but I soon stumbled into obstacles.
The most import ones being that A) I wasn't able to find some of the in-depth information through public channels and B) I didn't have a good platform to share the content.
Early September I was contacted by some vibrant members of "WhatMatrix", a 100% community driven initiative consisting of enthusiastic industry experts with a clear vision: to share their knowledge with the rest of the world, but in a unique way that hadn't been done before.
Feeling the positive energy and seeing the strong potential it didn't take me long to decide and join the WhatMatrix community as a category contributor.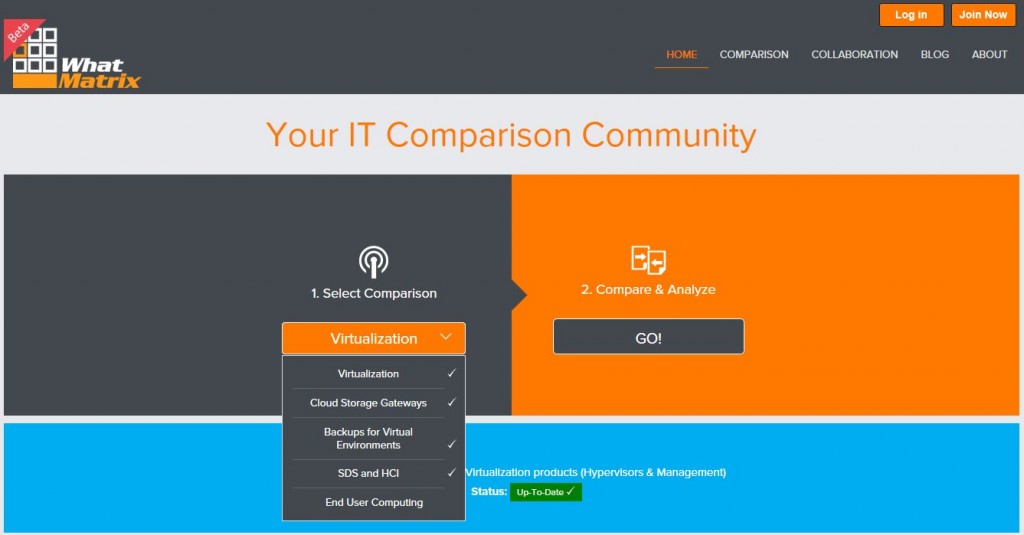 Late October saw the initial release of the SDS/HCI product category at WhatMatrix with four vendors: Nutanix, VMware, SimpliVity and Atlantis.
And although the website was still in beta, there was instant interest from vendors who also showed a direct willingness to support the new community initiative. This, as well as the constant mentoring from the WhatMatrix lead members, allowed for a close collaboration with all of the vendors throughout November.
I can now honestly say that we've created something remarkable!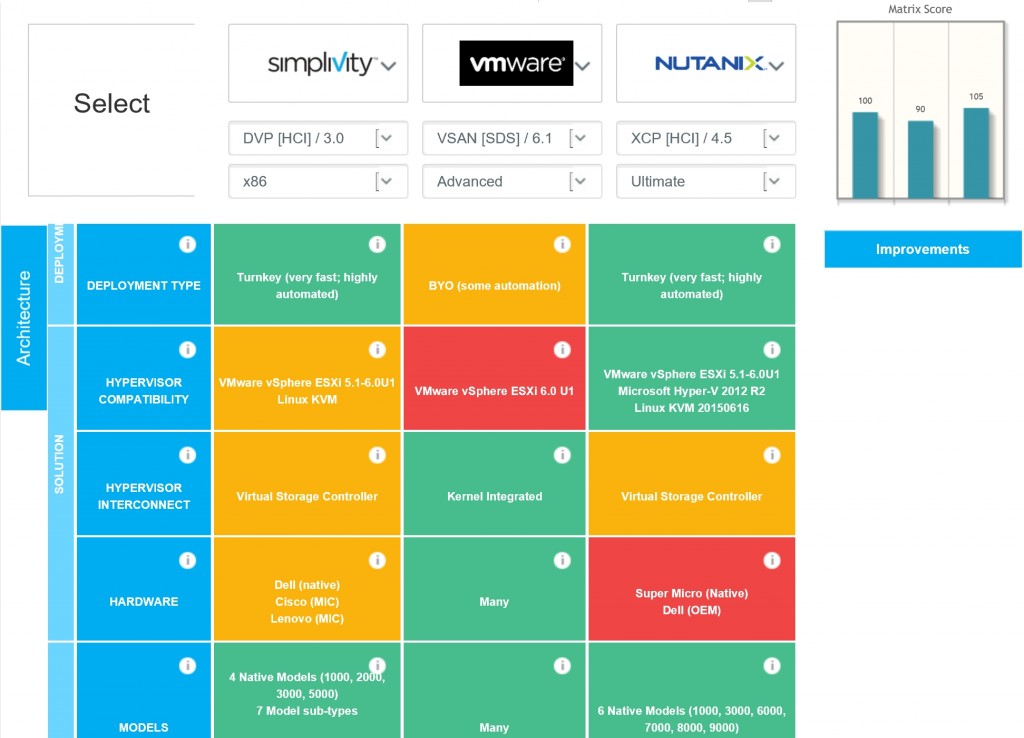 And it doesn't end there. In the contrary, if the above tells us anything, this is just the beginning! Plans for the first half of next year are to expand the SDS/HCI category with products from HP, EMC and SpringPath. New comparison categories are also on the horizon.
To realize its goal, the WhatMatrix community welcomes IT professionals that are willing to participate in something special. So if you'd like to gain more visibility, rapidly extend your network and feel you can bring some valuable expertise into the fray, then don't wait any longer and get into touch.
2016 is promising to be a bristling year indeed. Happy holidays!
The following two tabs change content below.