Publish & promote your product
Enhanced product listings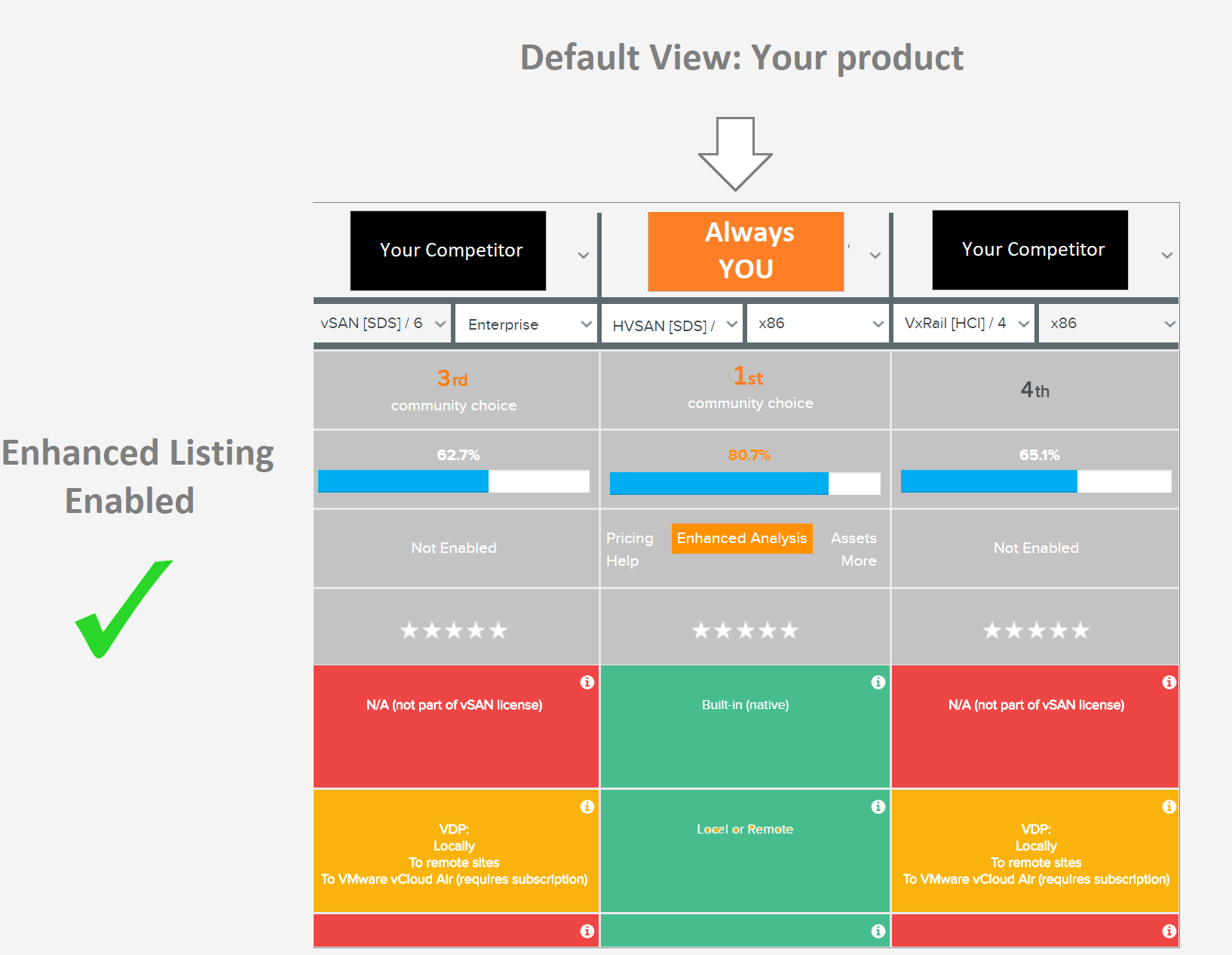 Make Your Product the Default View!
Ensure 100% of comparison visitors will see your product
Set your preferred product and edition!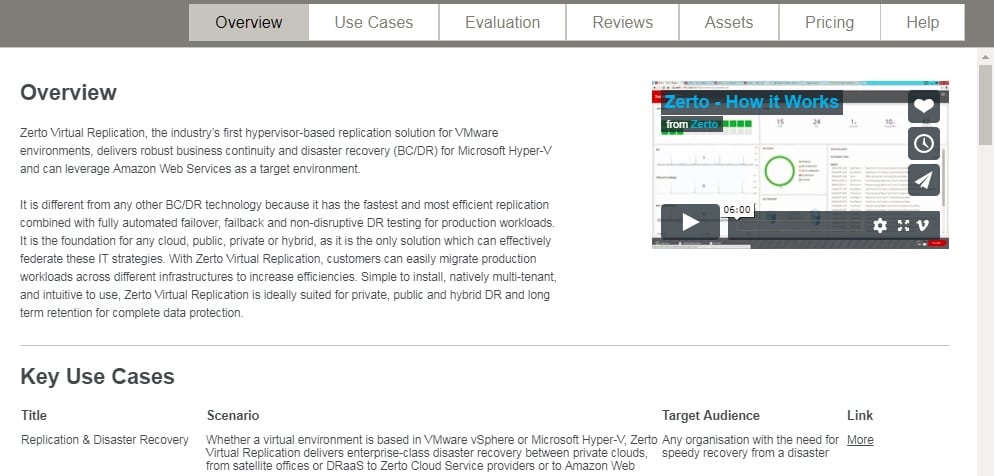 Maximise Visibility and educate
Enables a prominent Product Portfolio card; listing assets, advanced analysis and use cases.
Engage with new customers (contact, trials and quotes)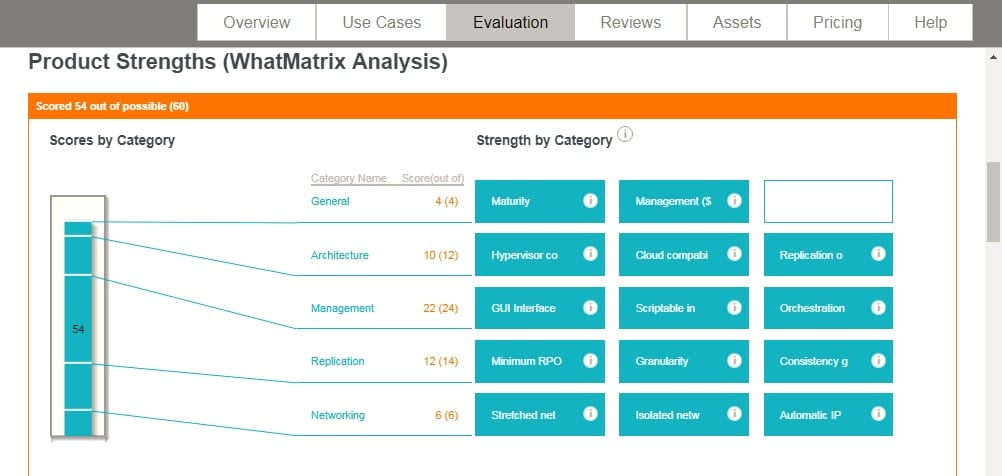 Highlight Your Unique Product Strengths
The Portfolio Card will automatically analyse and show unique strengths in comparison to your competitors!
Claim a product
Engage directly with contributing consultant
Get direct access to add product information
Directly enable enhance listing capabilities (details below)
Add a product
Increase your product visibility immediately!
It's free! Add your core product to any of our comparisons for free – just get in touch!
List Add-On products in our marketplace, enable your audience to include them in proposals & reports!
Matrix Place listing
Enable your product to be seen within the comparison
Automatically identifies functional capabilities missing from other products
Ability to integrate product within a solution stack evaluation
Claim a Product Listing
Promote latest product updates
Product evaluation by independent consultant

User Reviews

Manual user selection only

* For new product listings contact us for evaluation / onboarding
Enhanced listing
Give your product visibility
Standard Listing +

Default product selection (shown to every visitor)

List additional assets

Analysis of strengths

Identified "uses cases"
Matrix Place Listing
Add your product in a solution stack
Side listing within a comparison

Product capability summary

Automated identification of features

Added promotion within "use case" workflow

Lead generation

Featured in Newsletter

WhatMatrix promoted Blog