Our community is excited to announce the release of your next-generation IT comparison platform. We've listened to your feedback and launch today a fully customizable, expanded and easy-to-consume comparison framework to help you make informed product decisions even more relevant and faster. We'd love you to try out the new platform, whether you want to prioritize evaluation criteria important to you, apply a use case for your specific deployment scenario or want to fix an (automatically identified) limitation with the new Matrix-PlaceTM.
Visitors value our ability to openly identify limitations! The framework has been expanded to automatically highlight those limitations and enable users to "patch" them using validated products in the newly established Matrix-Place …
What's New
Custom scores and Use cases

– Get product recommendations based on your priorities, edit and save priorities as Use Cases.

Identify & Remediate Issues – The platform now identifies issues specific to your environment, and helps you to remediate limitations through validated Matrix-PlaceTM products
Ease of Consumption – summary section to quickly view product highlights as well as limitations, and to rank and score vendors, including new collapsible sections and sub scores as well as a graphical leaderboard of top vendors
More, Trusted Content – Expanded comparison categories, open community curation and new strict user validation to ensure veracity (free access)
Reception in the industry has been amazing – visitors can now select from over 100 Enterprise products in more than 10 categories with in-depth evaluations over more than 1000 features! "Our focus on providing independent and in-depth technical analysis, rather than sponsored 'marketing fluff', has attracted significant interest from users, community contributors, and vendors alike," commented  Ephraim Baron, Category Lead Consultant – CMP. 
What we are about
Visitors value our ability to provide trustworthy, technical insight and openly identify limitations! With this latest release, the framework has even been expanded to automatically highlight those limitations and enable users to select from validated products in the newly established Matrix-Place to mitigate them. Vendors and users can now submit suitable products to the Matrix-Place using a self-service interface. Not sure yet what we are about yet? Have a look here:
What you should try out
Too many improvements and capabilities have been added during the 18months+ development investment to list them all here – so what should you try out??
Pick a comparison and select the new "Leaderboard" option – select the Top 3 and click "compare" … then enjoy how easy it is to compare the top products and see all products "at a glance" in order of their score! 😉
Give features you care about a higher priority and exclude others from the evaluation … then enjoy how easy it is to save your set of priorities to a use case and load or customise it whenever you want it 😉
Apply the use case and observe the dynamic score and rank changes … and enjoy how easy it is now to find the best product for your specific set of priorities! 😉
Select a Matrix-Place product to patch a "showstopper" the platform automatically identified for you. … and enjoy how easy it is to select a Matrix-Place product, preview the improvements and apply it to fix the issue! 😉
(if you are a vendor) Publish your first complimentary product in the Matrix-PlaceTM 
Thank You
This is a major milestone for our community and we want to say "thanks" to all of our users, friends and affiliates – it would have been impossible without your support! We are proud to welcome several new esteemed individuals & communities as category consultants to our community of experts.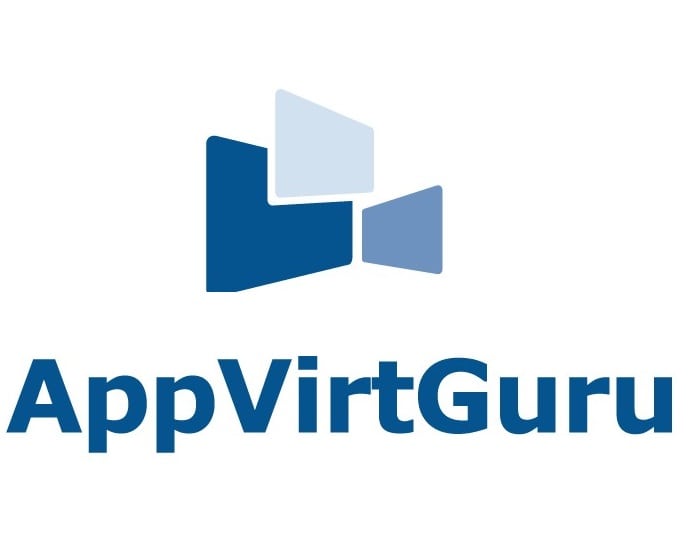 Please check out the recently added (outstanding) Application Virtualization comparison published by the AppVirtGURU team. And do NOT miss the GPU for EUC in DataCenter comparison published by TeamRGE. Please keep your eyes peeled for the long anticipated Blockchain for business comparison – coming VERY soon!

Most importantly we want to thank our independent comparison owners and product consultants that have relentlessly updated the comparisons with the latest product information and added content for the newly designed "pros & cons" summary section – to make it even easier for you to quickly gather top products and their advantages and potential room for improvements.
Do you have a complimentary product that can improve features in the comparison? Then publish it in the Matrix-Place and let users explore its benefits!
We hope you enjoy the new capabilities and expanded comparisons! Don't forget to create your own use cases and feel free to apply or submit your complimentary products in the new Matrix-Place that we are establishing. We're looking forward to your feedback – let us know what we should include for the next release! 😉 Your WhatMatrix Community  
The following two tabs change content below.

WhatMatrix Community
WhatMatrix - Community of IT practitioners from around the globe, providing independent, in-depth technical analysis of IT solutions back to the community (free). Providing technical product analysis – Promoting IT community consultants – Accelerating product visibility & awareness WhatMatrix is different from product-review sites (and classic analysts): - Focus on transparent technical analysis, reflected in comparisons with 100+ technical evaluation points (technical analysis. no robot-driven user review engines, no biased vendor submissions) - Products are listed for free, included based on capability and market relevance – no "pay to play" (No commercial conflict of interest, no entry criteria for participating vendors) - Named, independent category owners, complemented with open community curation. (accountability of individuals + open feedback) All community members contribute in their spare time, without monetary rewards, giving back to the community! We believe technical product analysis should "live" in the community. Help keep this content free and independent by contributing and suggesting changes – Thank You!

Latest posts by WhatMatrix Community (see all)