See the announcement for the Top Rated CMPs 2019 here
When we first launched the cloud management platform (CMP) comparison in 2016, we had 5 vendors. Today we have 11. The popularity of the category is clear both in the number of participants and the amount of interest our users have shown.
Visiting the CMP category on the website is a great way to compare candidate vendors head-to-head. For users who want a comprehensive view of all vendors at once, though, WhatMatrix Landscape Reports are another great tool.
Download the What CMP 2018 Landscape Report now
Like comparison reports from other analyst firms, our reports give overall ratings and rankings. Unlike many others, though, our Landscape Reports focus on current technical capabilities and our criteria are completely transparent. We know that our users have current challenges to meet and problems to solve. While future roadmaps are important, if a feature isn't available today it's only a possibility and a promise. Our focus is on reality, not hype. WhatMatrix Landscape Reports are point-in-time snapshots that analyze what's available now. We've heard from our community of users that you value this approach, and we're happy to be of service. But it's not always easy. New product releases mean that features change frequently. Keeping our comparisons current is an ongoing challenge. In gathering, compiling, and summarizing the current state of CMP offerings, we worked with vendors and our product consultants to make our evaluations are close to current as possible. That said, we know that some vendor information has already changed between the deadline we set for data submissions and the date of our publication. After all, time, tide, and software release schedules wait for no one.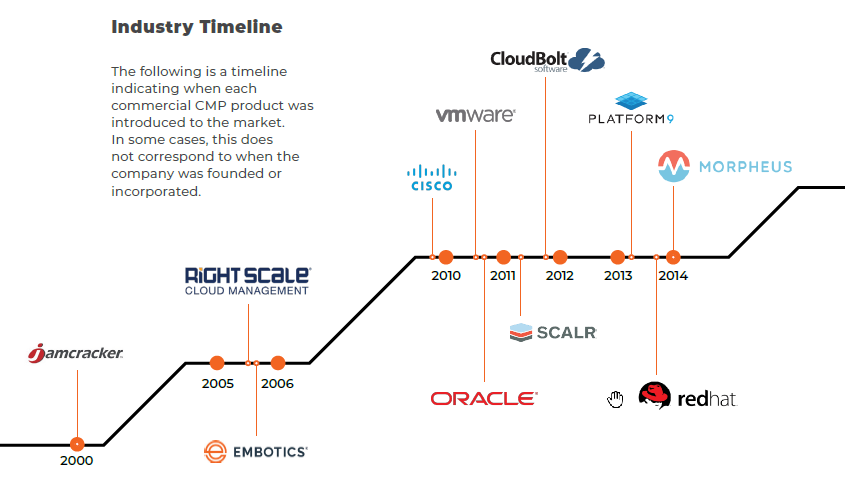 For this reason, we recommend that readers consult our Landscape Reports for – as the name says – an overall view of the CMP landscape. Once you've identified qualified candidates, you should then use our website to compare the latest features of those candidates side by side. You can further refine your comparison with use cases – either those predefined by us or ones you create yourself. Use cases let you prioritize what's important to you, ensuring you get the right product, with the right features, for your organization. So check  out the report, and – as always – let us know what you think!
Ephraim Baron & team [Category Consultant for Cloud Management Platforms] 
The following two tabs change content below.

Ephraim Baron
I've been a technologist for a long, long time. My IT experience spans many areas including servers, networks, storage, data centers, virtualization, and cloud computing. The rapid pace of change is what I love about IT - it's not just a job, it's an obsession.

Latest posts by Ephraim Baron (see all)