Visit the 'free download' section to see all available reports
After last year's success of the "What CMP" community report – an in-depth technical evaluation of the most popular Cloud Management platforms – we recently announced this year's repeat. Due to unexpected demand we are now extending the deadline for updates and (last minute) vendor submissions to accommodate all requests.
This year's line-up is already even more impressive with platforms from (alphabetical order) Cisco (CloudCenter), CloudBolt, Embotics (vCommander), MorpheusData, Oracle (Enterprise Manager Cloud Control), Platform9, Red Hat (CloudForms), RightScale, VMware (vRealize) with exciting new entries from Scalr, MicroFocus and Jamcracker.
As always, all products will be reviewed and rated using the published 100+ technical evaluation points of the CMP category taxonomy. All evaluations will be performed by the listed independent community consultants. Results and ranking are expected to be announced within 2 weeks of the review period.
The new deadline for vendors to submit updates & new entries are as follows: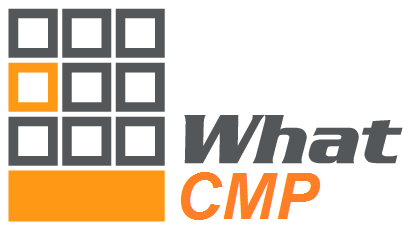 Accepting new entries: no later than Fri July 20th – use this link 

Vendors must submit their product name, vendor contact and commitment to provide any raw data requested by the managing consultant for review and evaluation
Note: Submissions are subject to approval through the category consultant (based on market-relevance and availability of evaluating consultants)

Accepting updates: no later than Fri July 27th (contact your category consultant or use this form)
Review and evaluation period (vendors can request consultation sessions with the managing consultants to discuss evaluations): last day July 27th
All vendors will be able to enable additional functionality and show additional information to educate new users during this campaign (free) – vendors: see instructions here
Please note:
Community consultants reserve the deciding vote on all evaluations in order to ensure vendor-independent results
In case of unresolved disagreements WhatMatrix will employ peer reviews and (if required) board review to resolve them
Vendors have the right to withdraw their products at any point if issues can't be resolved
Once published, all products will be subject to Open Community Curation enabled by WhatMatrix to ensure independent evaluations
We are looking forward to a great "What CMP 2018" campaign!
Ephraim Baron – Category Consultant [CMP}  & contributing consultants

The following two tabs change content below.

Ephraim Baron
I've been a technologist for a long, long time. My IT experience spans many areas including servers, networks, storage, data centers, virtualization, and cloud computing. The rapid pace of change is what I love about IT - it's not just a job, it's an obsession.

Latest posts by Ephraim Baron (see all)