Update 2019: See our updated articles on Zerto vs SRM vs Azure and others here. See the completely updated online comparison "Top rated Disaster Recovery" here
Business Continuity and Disaster Recovery (BC/DR) remain to be one of the hottest topic in the IT industry. At the end it's all about the availability of the IT services that are essential for running the business in any organization.
Although we tend to focus on the technological challenges BC/DR brings, business continuity is actually about how to continue the business when a big disaster strikes. This does not only bring technical challenges, but also organizational once.

When thinking about BC/DR, the first step is always to determine the company policy for continuing the business (the business continuity policy, or BCP). This policy should be defined by the higher management of an organization. The next step is to analyse business processes that should be protected against a disaster, the business impact analysis (BIA).
When this is all clear, it's time to choose a recovery strategy and have a closer look at available DR solutions in the market…
Available DR solutions in the market
When talking about DR solutions, we can choose to leverage DR features that are built-in at the application level; think of database replication options or clustering features that applications may provide. Another option is to deploy a generic OS level replication solution.
Since the introduction of virtualization technology, one can choose to deploy a DR solution at the hypervisor level. These type of solutions provide a generic DR mechanism for the workloads/virtual machines that are running on the virtualization platform. These solutions also enable you to add DR capabilities to applications that don't have some kind of DR feature built-in. In practice most organization choose to mix hypervisor-level DR options with application-level DR options.
Some DR solutions for virtual infrastructures integrate with replication options that centralized storage solution (SAN/NAS) offer. For a couple of years it's also been possible to leverage hypervisor level replication technology. Combining SAN or hypervisor level replication with DR orchestration functionality results in an automated DR solution which is capable of failing over an entire virtual datacenter to a fail-over site.

Announcing the disaster recovery for virtual infrastructures comparison
The WhatMatrix community is proud to publish the first edition of the disaster recovery for virtual infrastructures comparison, created by category consultant Viktor van den Berg.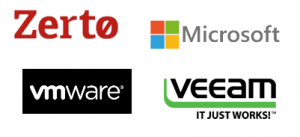 This new comparison focuses on DR options for Microsoft- and VMware based virtualization platforms and includes DR solutions from vendors like Microsoft, Veeam, VMware and Zerto.
These solutions provide automation and/or replication options to a second, fail-over site.
Included in this new comparison are details on licensing, hypervisor compatibility, replication- and orchestration options. For some of the solutions different editions are added to the comparison, enabling you to compare the different options a single vendor provides.

More to come!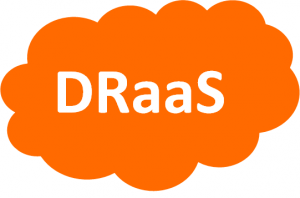 This first version of the disaster recovery for virtual infrastructures  comparison focuses on on-premises DR solutions. This means that the organization that deploys the solution is responsible for both, the orginal and failover site. 
In an upcoming version Disaster Recovery as a Service (DRaaS) solutions will also be added to the comparison.
This is an emerging market market that can count on great interest!
With DRaaS you can create a failover site in the cloud. Some DRaaS solutions also provide orchestration options from the cloud, removing the requirement of installing the DR solution on-premises.
So stay tuned through @What_Matrix on twitter, Linkedin updates or visit whatmatrix.com to learn more about these options! 

Viktor (Solutions Architect at PQR, blogger at www.viktorious.nl)
The following two tabs change content below.

Open community of consultants and analysts, providing independent views on IT trends and products - free, trusted analysis from the community, for the community ...

Latest posts by Community Author (see all)