Looking for a Blockchain Platform? See the ultimate (independent) technical analysis of "Blockchain for business" platforms here.
Blockchain has become one of the most talked-about technological innovations on the internet but is often seen as a solution "looking for problems". Why is that? What are the use cases that drive blockchain's popularity and what further applications will we see?
How does it work
A blockchain is actually a decentralised ledger developed for the digital currency Bitcoin. This ledger consists of linked batches of transactions called as blocks, hence the term "blockchain" was coined. To make up a  bitcoin network an identical copy is stored on a larger number of computers (nodes). Every change made to the ledger is cryptographically signed to get a confirmation that the person transferring these digital coins is the actual owner of the coins. No person can spend the coins twice, because each and every transaction is noted in the ledger and the nodes in the ledger will recognize them.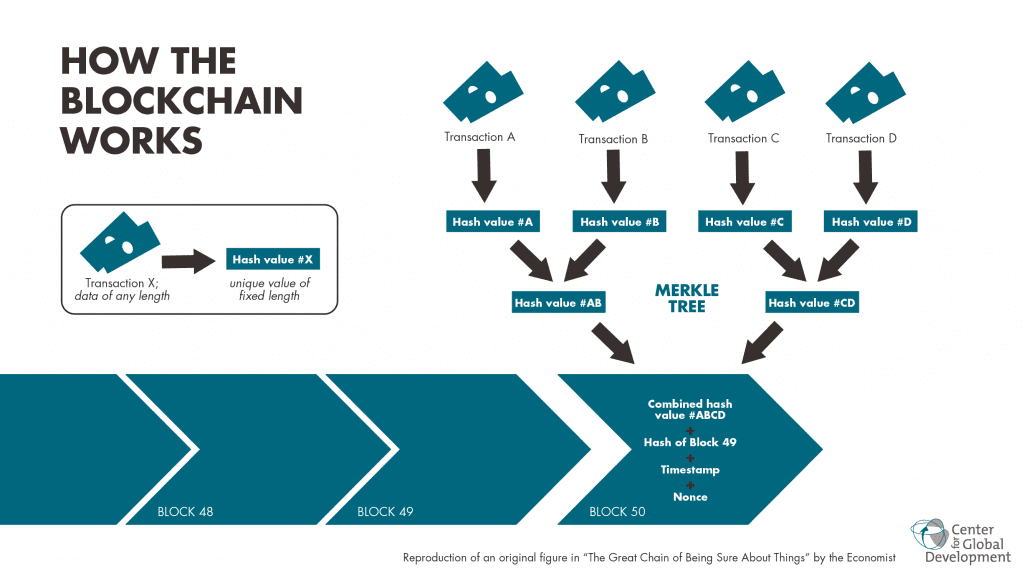 The basic idea behind it is to keep an eye on how each unit of the digital currency is being spent and also to prevent unauthorized changes in the ledger. This assures that no bitcoin user requires to trust any other user as the system is inherently secured and cannot be tampered with.
This idea of decentralised, cryptographically secured data has found adoption for use cases far beyond currency, a trend the real crypto fans believe will be an additional boost to replace central banks in the new era of online services. Several companies have started taking advantage of platforms like Ethereum (that were originally designed for virtual currency) for use cases well beyond that. Ethereum for instance started offering file storage services based on the idea that files distribution across a decentralised network is much safer than putting them all in one place. Many world's largest technology companies like Amazon, Google, Facebook have started exploring blockchain for their businesses.
Use Cases beyond "currency"
By now also classic financial institutions like JP Morgan are aggressively experimenting with blockchain not to be left behind. And there are obvious benefits, traders can buy and sell stocks rapidly but the process to transfer these assets usually takes days while blockchain provide instant transfers. Blockchains also have various potential application in the world of corporate compliance, storing records, catching tax cheats or embezzlers and track supply chains of various products to trace contaminates or fakes.
Check out our articles on "Wealth and Asset Management on Blockchain" and "Blockchain in the Retail Industry – Digital Identity, Supply Chain, Loyalty Programs"
Companies have released platforms for building "smart contracts" software applications which can enforce an agreement without the interference of human beings. For example users can create a smart contract by betting on tomorrow's weather (Yeah, really! 😉 ) and upload the contract on the network and send some digital currency, the software will essentially hold the currency in escrow. The next day software checks the weather and sends the earnings to the winner. As long as the software is written correctly the users can blindly trust these transaction and does not have to rely on the people involved in the transactions.
Hype or bright future?
We arguably see a lot of  hype going on with blockchain technology at the moment. The world economic forum reports that 10% of GDP will be stored on blockchain (or related technology) by 2025. However, a lack of understanding what it "actually is and what it does" still inhibits adoption. Blockchain technology offers the possibility to eliminate the so called middle man by filling three important role, recording transactions, establishing identity and contracts which are traditionally carried out by financial sectors. If the technology can replace only a fraction of these transactions it could be groundbreaking. The future of blockchain remains full of potential but the technology will have to overcome its hype and prove its applicability for use case beyond currency speculation.
Don't forget to check out our Blockchain for business comparison here
The following two tabs change content below.

Open community of consultants and analysts, providing independent views on IT trends and products - free, trusted analysis from the community, for the community ...

Latest posts by Community Author (see all)