(access the UDM comparison HERE)
Mobility has become an integral part of our personal lives and these consumer-driven approaches being increasingly used in the Enterprise. The new reality is that multiple communication devices are no longer an "option", these have become a common business need. A large portion of the information flow and collaboration activity now happens via small form-factor devices.
On the other hand we have the desire to consolidate IT operations and the need for consolidated device management. For IT vendors like VMware, Microsoft, Citrix, IBM and others, this market has become a significant business opportunity.
The recent industry focus on "unified" endpoint management is further driven by two primary enterprise platforms in use today: (Mac) OS X and Windows. OS X has had Mobile Device management (MDM) APIs for several years, but with Windows 10 Microsoft now provides similar capability to manage a variety of devices and form factors. The proliferation of devices and platforms drives the need for tools that are capable of managing the entire spectrum.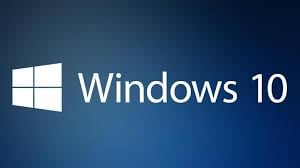 There are basically two types of management solutions available in the market today. The first one are products that have their root in Enterprise Mobility Management (EMM), trying to leverage MDM APIs to also manage bigger form-factor devices like desktops and laptops. The other category are the more traditional device management products like Microsoft System Center Configuration Manager and IEM, that provide limited MDM on their own and rely on integration with MDM tools like Microsoft Intune & Airwatch.
Can today's tools provide the features required to maintain a truly unified device management and multi-platform environment?
The initial comparison published here on WhatMatrix is centered around the traditional device management approaches in combination with MDM. It is an attempt to find out how far we have actually come in the journey towards Unified Device Management from a 'tools' perspective.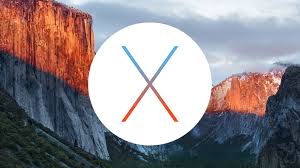 Do the current tools (projected to deliver management for both laptops and mobiles form factors as well as OS X / Windows platforms) stand up to our expectations?
Do they actually provide all the features required to maintain a truly 'unified' device and multi-platform environment?
As of today it looks like that the MDM tools out there are yet to catch up with all the use cases required to enable traditional device management but the industry is making rapid progress towards realizing Unified Device management in the Enterprise.
Follow us on here on WhatMatrix to stay up-to-date on developments and trends in the mobility space and to see how major solutions in this industry compare.
Also to underline that this is the initial version of the UDM Matrix with three of the major vendors, Microsoft, VMware and IBM,  if you feel your product should be part of the comparison please get in touch here (listing is free) or email us at info@whatmatrix.com!
Ajay Walia – Category Consultant (UDM)
The following two tabs change content below.

Open community of consultants and analysts, providing independent views on IT trends and products - free, trusted analysis from the community, for the community ...

Latest posts by Community Author (see all)