Today we're proud to publish the latest update on the Disaster Recovery for Virtual Environments at WhatMatrix.com! In this latest release you will find two Disaster Recovery as a Service (DRaaS) solutions next to the updated on-premises DR solutions. As a first step we've added DRaaS solutions of both Microsoft and VMware, to be more specific: Azure Site Recovery and vCloud Air Disaster Recovery. For many organizations DRaaS is a first step when adopting cloud solutions, you can now use our DR comparison to get more details on Microsoft's and VMware's offering in this space.
Don't forget to check out the latest article on Zerto vs SRM vs Azure here.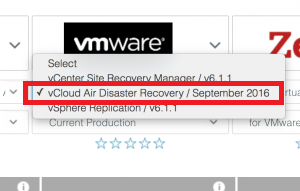 DR solutions are updated to the latest version
DR solutions that were already included in the comparison are updated to the latest version: You will find VMware Site Recovery Manager 6.1.1. in the comparison, which supports the latest version of VMware vSphere. Also Zerto Virtual Replication (ZVR) 5.0 will now be included in the comparison. ZVR 5.0 includes some new features, such as:
Azure support;
One to many replications (Zerto is currently the only vendor supporting this topology);
Extended journaling capabilities;
Introduction of the Zerto app.
You can read this article on my personal blog that details some of the enhancements of ZVR 5.0.

Next steps
As always there are some additions/changes coming up in the future. With the introduction of Windows Server 2016 this is certainly a platform we want to add. Behind the scenes we're also working to add Veeam's backup & replication solution and get it off draft status. Another enhancement will be to add detailed information on the cloud options Zerto is providing. Zerto does integrate with Amazon Web Services and Azure, this is mentioned in the comparison, but a deep dive on the exact functionality is currently not there. To be added in the next update.
What do want to see?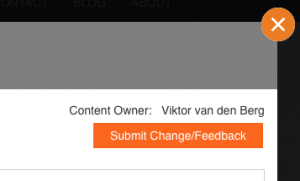 We like to hear from you! What do you think of these latest additions? What solutions do you want to see in the comparison? And…remember, for feedback or improvements you can use the magic Submit Change/Feedback button. It's hidden behind the information/pencil button in the comparison. Okay, no time to waste…browse directly to the updated Disaster Recovery for Virtual Environments comparison! Viktor van den Berg – Category Consultant (Disaster Recovery)  
The following two tabs change content below.

Open community of consultants and analysts, providing independent views on IT trends and products - free, trusted analysis from the community, for the community ...

Latest posts by Community Author (see all)