Technical side-by-side comparison of Disaster Recovery solutions can be accessed directly here.

Data loss happens in business, but that doesn't mean you can't take steps to avoid it. Things happen. You might experience a breach of online security or even a natural disaster, but the proper recovery plan will help you get back to square one without worrying about losing that data for good.
Unfortunately, the majority of small businesses are not prepared for a data loss. No matter your business size, you need to do disaster recovery testing. More importantly, you need to do this testing right. In this guide, we'll uncover why disaster recovery testing matters for your business and how to get started on the right foot.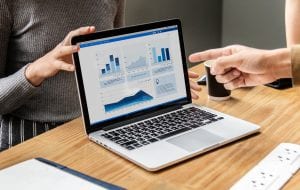 Image via Pexels
Why Businesses Need Disaster Recovery Testing
First, let's define what disaster recovery testing is in the world of software testing. It's a critical process that ensures the organization can successfully recover data, restore applications, and continue operations as normal. Without a disaster recovery testing strategy, how else will you restore your operations after a breach or loss of data?
The main goals of disaster recovery testing are to communicate problems with data while getting services back and running at a normal level. While every business needs a plan, it's not enough to simply create a strategy. There also needs to be a testing schedule to ensure everything runs smoothly.
Why schedule recovery testing? It's the best way to know just how long it will take for these services to recover, how long it will take for the data to recover, and the system behavior if the infrastructure is no longer available. Getting into the habit of performing these tests with other important testing will help you prepare for anything.
Testing Best Practices
Now, let's look closer at the recovery testing best practices. These will help you best prepare for running your tests as well as making the most out of them. Here are a few things to keep in mind before you begin.
Prepare a test plan.

Like any test with your software, you'll need a formal test plan. This is an outline with your entire strategy from start to finish as well as who will do what during each step. This plan might need to be changed, but it's important to make sure you have this written down in a clear way.

Keep everyone accountable.

Don't place the burden of testing on a single person. This would make it impossible to continue testing if they weren't available. Instead, always use at least two people per procedure so there's always a backup.    

Conduct tabletop tests and simulated tests.

It's not enough to just walk through what your plan is on the "tabletop." You also need simulations to help your team adapt to a real-life experience. Remember, these tests aren't just testing your solution and your technology, they're also a way to test your team.
Invest in logging.

Last but not least, consider investing in a logging solution. A third-party logging solution is like a set of breadcrumbs to follow back to any problems, and it can be a valuable way to secure your data. For more information, review

logging exceptions in Java

.
Most importantly, make sure you adapt and change your plan regularly. You'll need to commit to regular testing, and don't hesitate to make any necessary changes to your recovery plan. This testing wouldn't serve much purpose if you didn't make the right changes.
Prepare for Anything
The main purpose of disaster recovery testing is to be ready for anything. There's no way to know for certain what the future has in store for your business. Problems can arise from seemingly anywhere, and it pays to be proactive.
Your data is the most important asset you have. A data breach is not only detrimental to your reputation, but it blocks your business operations, resulting in lost revenue. You don't want to become just another statistic, so take your disaster recovery testing seriously.

See our technical side-by-side comparison of Disaster Recovery solutions directly here.
The following two tabs change content below.

Ashley Lipman
Ashley is an award-winning writer who discovered her passion for providing technology insights to help building brands online. Since her first high school award in Creative Writing, she continues to deliver specialist content for various technological areas.

Latest posts by Ashley Lipman (see all)