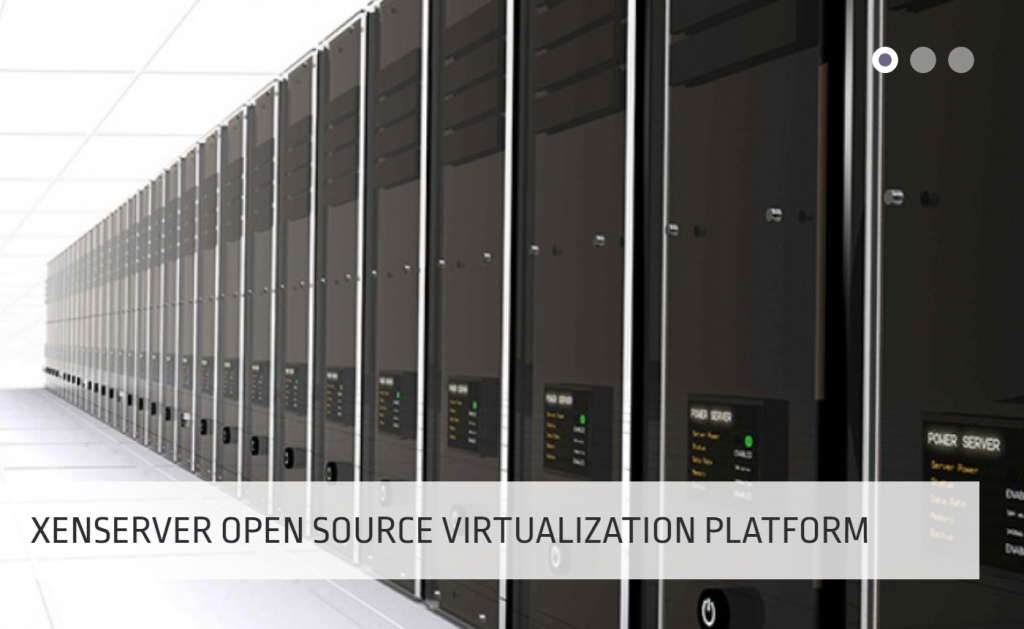 XenServer 7.3 has been released and the WhatMatrix Virtualization comparison has been updated accordingly reflecting the latest technical enhancements. This is Citrix's latest "Current Release" (CR) – if you're running a XenServer CR, but want to move to a version of XenServer with a guaranteed and stable feature set, you can change to the latest LTSR by creating a fresh installation of XenServer 7.1 CU 1 LTSR. 
7.3 brings new technical features but also a slight change in licensing and edition positioning so look out especially if you are currently using the free version! 
As you know, XenServer is available in three editions: Free, Standard, and Enterprise. Functionality (feature-set) of the Standard edition has so far essentially been identical to the Free edition, but included commercial support and an extended period of hotfix availability from Citrix, whilst the Enterprise edition enabled a variety of additional features. 
So with 7.3 some features have been moved out of the Free edition  and are now only available for one of the subscription based options – which ones? If you use XenServer 7.3 in an unlicensed state, you are not eligible for Citrix Support or maintenance, in addition, the following features are now restricted and require a license (i.e. not available in the "free" edition):
Pools of more than three hosts
High Availability
Dynamic Memory Control
Storage Motion
Role-Based Access Control
GPU Passthrough
Site Recovery Manager
Active Directory Integration
Rolling Pool Upgrade
The free edition still has a reasonable feature-set for test/dev or small deployments but some of the more common production use cases clearly have been moved into the license-based editions.
New Backup API, with support for incremental backups and Change Block Tracking. With CBT, you need less disk space because, instead of handling and storing large VDIs, you can just store space-efficient metadata-only snapshot files.
Support for the use of VLANs on the XAPI management interface (trunk ports can carry multiple VLANs based on tagging. 

XenServer supports VLAN tagging on management and storage interfaces. You can create a pool of XenServer hosts to communicate on a VLAN network. Additionally, you can upgrade or perform a fresh installation of the XenServer host to your management interface on a tagged VLAN. This enables you to provision your XenServer host management interface on a tagged VLAN network and access the host on same VLAN network.

Bromium Endpoint Protection support, using nested virtualization for micro hypervisor isolation. 

Bromium Secure Platform provides protection at the endpoint against malware. This protection is transparent to the end user and has no impact on user experience or system performance

Citrix Director Integration. You can now use Citrix Director to access consoles of Server and Desktop OS machines hosted on XenServer. This way, XenApp and XenDesktop users don't require XenCenter to troubleshoot issues on XenServer-hosted VDAs.

Support for SMB version 3 for ISO SRs XenServer now supports SMB version 3.0 as the default method of connecting to ISO SRs. SMB version 3.0 is more secure and robust than SMB version 1.0
XenServer remains a great choice for many general cloud environments and retains industry-leading capabilities in EUC based scenarios, especially with its oustanding support for GPU configurations. You can compare it in detail against other leading virtualization platforms here.
Gica Livada – WhatMatrix Product Consultant
The following two tabs change content below.

Gica Livada
Gica is working in Luxembourg as System Engineer and is former member of the VMware Centre of Excellence team from IBM Delivery Center in Brno, Czech Republic. He is passionate about virtualization and cloud technologies, holds multiple industry certifications from VMware, Citrix, Microsoft and he is also vExpert 2014 - 2017.

Latest posts by Gica Livada (see all)