With significant changes occurring almost daily in the SDS / HCI market (HPE's acquisition announcement of SimpliVity yesterday proves this once again) – our "always online" comparisons seem to become more relevant with every passing day! Visitor numbers and "open community curation" have increased significantly (thanks to all – please keep it coming!!)
Thanks to Lead Consultant Herman Rutten for providing the latest updates to the respective technology tracks – access the updated online comparison here :
Simplivity DVP[block]3[/block]
SimpliVity very recently briefed WhatMatrix on the latest improvements of their platform. As always the interactive session was very insightful. Here is a brief summary of the most important bits that have changed in version 3.6.1:
Expanded partnership with Huawei (new hardware model)
Ability to convert an existing Simplivity cluster into a stretched cluster
Added platform support for Volume Shadow Copy (VSS) integrated app-consistent backups
Continued focus on VDI as a key use case (eg. slightly adapted license model)
Official support for VMware's long distance vMotion
Mechanism to validate network environment prior to deployment
SimpliVity DVP version 3.6.1 Update 1 (coming soon) promises to bring about full support for VMware vSphere 6.5. More exciting still is the fact that Hyper-V support has reached the Select Availability (SA) stage, meaning that selective customers have it up-and-running in their production environment. If everything goes well, General Availability (GA) support for Hyper-V could very well be a reality before we're halfway through 2017.
Find more detailed information inside the Release Notes.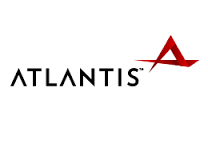 Atlantis HyperScale
The latest revision of Atlantis' HyperScale hyper-converged platform, HS-339, brings a whole list of enhancements. Most noticeable changes are:
Streamlining server hardware for HyperScale from 4 vendors (Cisco, Dell, HPE, Lenovo and Super Micro) to just 1 (Dell). The existing solutions have been rebranded from HyperScale to USX Hyperconverged Solutions. Customers can still choose these brands for building their own hyper-converged solution based on reference blueprints provided by Atlantis Computing.
More license options that are catered for specific workspace scenarios (per Host/VM/CCU), next to the generic licensing model (per TB).
HyperScale now runs Atlantis USX 3.5.1 at its core, allowing for HyperScale to make use of many of the latest features of the software defined software stack.
Citrix Director integration – supports integration of Citrix Director with your Atlantis HyperScale environment. It enables XenApp/XenDesktop administrators to troubleshoot workspace issues related to HyperScale storage at a site, user, or Delivery group level. Integration is only available with Atlantis Workspace license models.
Guest VM replication – replicate guest VMs hosted on HyperScale volumes to a target volume. Guest VMs hosted on separate HyperScale volumes can be added to a VM group and replicated.
For a full list and details, please read the Release Notes.
With a lot of vendors in the mix battling for market share, it is expected that the trend of (re)positioning and consolidation (acquisitions) in the SDS/HCI space will continue throughout 2017. The fierce competition also means that SDS/HCI technology will keep evolving quickly, and this ultimately benefit customers.
Some final thoughts to take along – we have some VERY interesting NEW SDS/HCI vendors in the pipeline for WhatMatrix on-boarding – promising to bring more excitement (and disruptions) to an already very dynamic marketplace – make sure you keep a close eye on our comparisons. ?
For early comparisons alerts and updates – just enter your email and we'll notify you …
// (this will add you to the WhatMatrix Community notification list – you can unsubscribe any time – we promise spam-free notifications only!)
The following two tabs change content below.

Herman Rutten
Technical consultant and Solutions architect with 20 years of field experience. At first focused on on-premises IT Infrastructure including enterprise servers, storage, virtualization, backup/restore and disaster recovery. Following evolutionary industry changes the scope has gradually broadened to public cloud, data security, hybrid connectivity and advanced analytics. Category Lead for the independent WhatMatrix Analyst community since 2015.

Latest posts by Herman Rutten (see all)