The fast pace of the Cloud Management Platforms (CMP) market is certainly keeping our community busy. Last week Ronald provided an update on Cisco CloudCenter and this week we have updates for Cloudbolt and Oracle to cover their latest CMP releases.
With their 7.2 release, CloudBolt continues to expand their scope of capabilities. They have deepened their support for hyperscale cloud vendors with improvements in particular for Azure ARM capabilities (details below).
Meanwhile Oracle made version 13c Release 2 (13.2) of Oracle Enterprise Manager Cloud Control (EMCC) available. The release brings significant enhancements for the scope of infrastructure and application support as well as security and networking with TLS 1.2 support and support for IPv6 (details below).
You can now compare both products (among others from VMware vs RightScale vs Morpheus vs Embotics vs Platform9 vs Cisco etc here.)
<jump to Oracle EMCC 13c update>
Cloudbolt have updated many of the features we evaluate and they continue to improve those (sometimes even where we already rated them "green"). Good examples of this is their support for Kubernetes, where they have added ability to use custom config files for fine-grained control of Kubernetes resources. They also continue to update their support for the hyperscale public clouds and boadened their support of automation tools, with Ansible now being natively supported. We have summarized the details on the updates with the 7.x release below.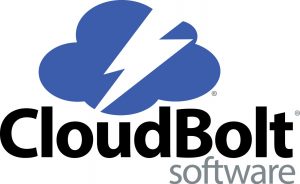 Azure ARM
New parameter "Azure ARM Resource Group" allows provisioning into an existing resource group.
A new parameter, 'Delete Empty ARM Resource Group', is available for ARM environments and servers. When set to True on a server, the associated Resource Group will also be deleted if it becomes empty after deleting the server.
New parameter "Skip Security Group Creation" allows NIC-level security groups to be skipped in favor of subnet-level security groups.
Google Compute Engine
Google Compute subnetworks are now supported by CloudBolt. When a network is imported, its associated subnetworks will also be imported, and will be listed below the network on the resource handler's Networks table.
Amazon Web Services
The AWS resource handler now uses the custom SSL certificates available at Admin SSL Root Certificates.
The AWS rate hook now works on servers provisioned outside CloudBolt.
AWS GovCloud – A new resource handler has been added that can connect to AWS GovCloud (US) regions
New instance types are available which can also be added to existing environments
The "Disk Size" parameter is now supported in AWS-backed environments. This gives you the ability to specify the size of the root storage device on new EC2 instances overriding the default size specified by the selected AMI.
If your interested in going through all the updates in 7.X, Cloudbolt do a great job in documenting them in their release notes

Oracle Enterprise Manager Cloud Control 13c
Meanwhile Oracle made version 13c Release 2 (13.2) of Oracle Enterprise Manager Cloud Control (EMCC) available. Oracle's on-premise systems management platform strives to provide a single management point for the entire Oracle stack, whether in on-premises datacenters or in the Oracle Cloud. Through integration with Oracle products, EMCC provides management and automation support for Oracle applications, databases, middle ware, hardware and engineered systems.
There are major enhancements around security, scalability and availability of the platform with the 13.2 release.
Support for OVM 3.4
The entire Oracle VM environment can be managed from within Oracle Enterprise Manager (extending functionality beyond that of Oracle VM).
The Enterprise Manager for Oracle Virtualization (VT) Plug-in has been extended to work seamlessly with Oracle's latest server virtualization product, Oracle VM Release 3.4.
Support for TLS1.2.
The communication between the agent and OMS, the agent and the targets, and in case of target types such as database, between the OMS and the targets are now secure with TLS1.2 protocol.
Support for IPv6
Enterprise Manager 13.2 supports IPv6 addresses, allowing targets to be managed on IPv6-enabled hosts.
"Always On" on a Different Host
Always-On Monitoring can now be installed on a different host than the Oracle Management Service. This allows Always-On Monitoring to provide continuous monitoring of targets when the Oracle Management Service host is not available.
Increased Infrastructure Coverage
Enterprise Manager 13.2 continues to improve on unified hardware and software management by extending support for Exadata X6-2, X6-8 and Oracle VM 3.4 (and therefore the latest PCA models). Other improvements in infrastructure management include seamless ASR integration for hardware telemetry and Solaris Compliance checks.
Increased DAB and Middleware Coverage
Management of database and middleware platforms also evolved. The fleet-maintenance feature, first introduced in 12cR5, now supports a wider range of database configurations, making patching simpler for cloud-scale environments.
For Fusion Middleware, EMCC now supports Weblogic 12.2.x, enabling benefits of multitenancy for the Weblogic platform. Some of the benefits can also be realized in a hybrid environment, as on-prem targets as well as DBCS, JCS and SOACS targets can be managed by a single Enterprise Manager instance.
Automated Service Discovery / Target Promotion
Discovery of cloud services specific to a particular tenant and the discovery of targets belonging to these services is now supported. Discovery can also be driven at scale using command line and response files.
Data Management for Hybrid Cloud (backup/recovery)
Data backup (full and incremental) from on-premise or Oracle Cloud to Oracle Cloud based on a periodic schedule is now supported. The data can then be used to instantiate a new DBCS service or refresh existing DBCS instances periodically for development and testing purposes. The database on Oracle Cloud can also be cloned using storage-efficient thin cloning technologies on Oracle Cloud.
You can visit the OTN page to get more information on EMCC 13c or check out one of these blogs (1, 2) for more details.
Compare CMP solutions here:
Also, don't forget to check out the OVM listing in our Virtualization Platform comparison that has been updated with OVM 3.4!
The following two tabs change content below.

Open community of consultants and analysts, providing independent views on IT trends and products - free, trusted analysis from the community, for the community ...

Latest posts by Community Author (see all)